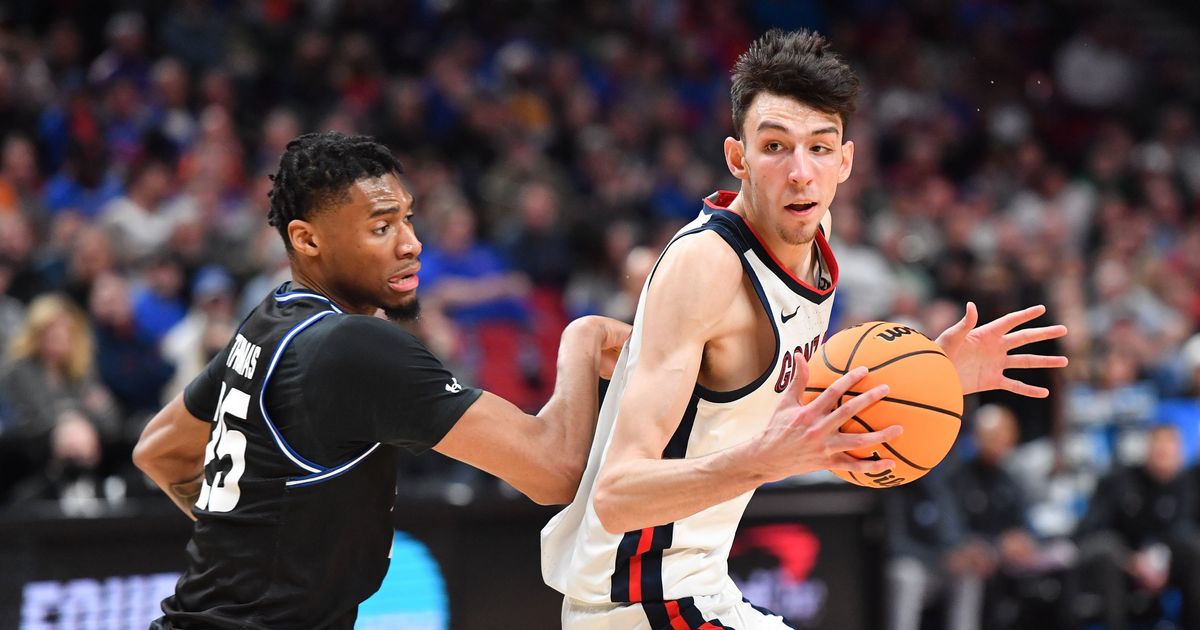 Chet Holmgren's personal videographer and his father, Dave, were barred from filming during NCAA tournament games
PORTLAND — Usually carrying a Sony 4K camcorder, Dave Holmgren had created a cult following for his old-school antics while following his son Chet on his basketball journey.
He and his camcorder have dotted social media, appearing on ESPN, The Athletic and Barstool Sports.
Dave even joined the newfound social media stardom after appearing on ESPN on March 7 during the Gonzaga Bulldogs' West Coast Tournament semifinal with San Francisco.
But starting Thursday and for the duration of the NCAA tournament, Dave is banned from being Chet's personal videographer.
Its video archive will be short of up to six games missing from its collection in the future, as the NCAA generally retains exclusive copyright to all audio and video footage from all of its championships.
Specifically for March Madness, the NCAA states, "Only Turner/CBS and NCAA Productions are permitted to use mini-camera equipment at the competition venue during tournament competition."
Dave traded his camcorder for a bottle of water early in the first half because he didn't have a screen to focus on for the first time since Chet's sixth-grade season.
The freshman and potential NBA No. 1 draft pick was asked about his favorite highlight moment his dad captured on video. He didn't name a particular piece, but acknowledged the importance of videography.
"No, I wouldn't say it's one thing in particular," he said. "There's definitely a lot to choose from, only to pick one thing, but I'm glad my dad is doing this so I can go back and watch it all. Sometimes when the games don't weren't on TV, it allowed my grandma to watch all my games too, so I'm just glad he does.