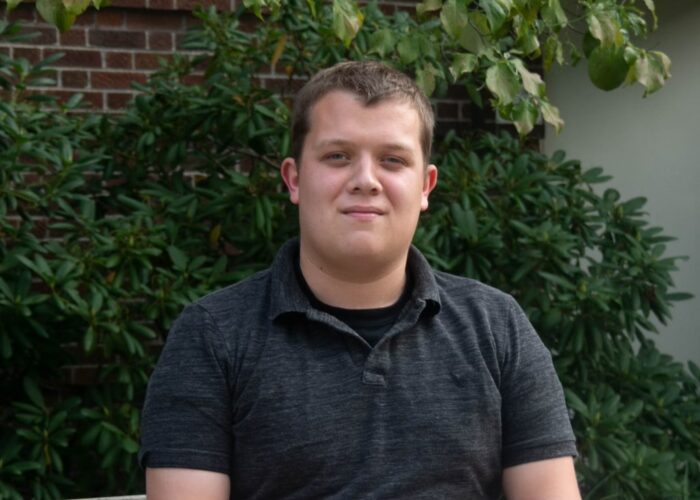 Chief videographer bids farewell to The News
Joey Reynolds
Chief Videographer
[email protected]
Here is a fun fact for you. This is my first (and only) article that I write for The news. I am the only editorial board member who does not produce content for the journal. I'm the only one who doesn't spend his Wednesday nights in the newsroom partaking in the wonders of late-night production. Instead, I have the pleasure of working with a class in the Department of Journalism and Mass Communication, producing a weekly program called "The College News."
It's easy to think that this unique position would make me an outcast from the rest of The news and that I'd just be the guy who occasionally posts something on Facebook or YouTube. However, the reality is that I couldn't have asked for a more amazing and supportive group of people. I am truly blessed to be surrounded by these people, both The news and in the class that produces "The College News".
There are so many people I have to thank. First, thank you to the amazing people who make "The College News" possible. My position has me acting as a sort of teaching assistant for their class, offering my own input and helping with production. Yet they are the real stars of the show, writing all the scripts and filming all of our videos. I'm just the asshole putting it all together, and I couldn't do my job without them.
Second, thank you to my amazing friends on the editorial board. As I said earlier, I was blessed to be part of such an incredibly talented group of people. Third, thank you to Dr. Stephanie Anderson and Dr. Carol Terracina-Hartman for their incredible knowledge and guidance over the past year. And finally, thank you, the reader, for making it all possible.