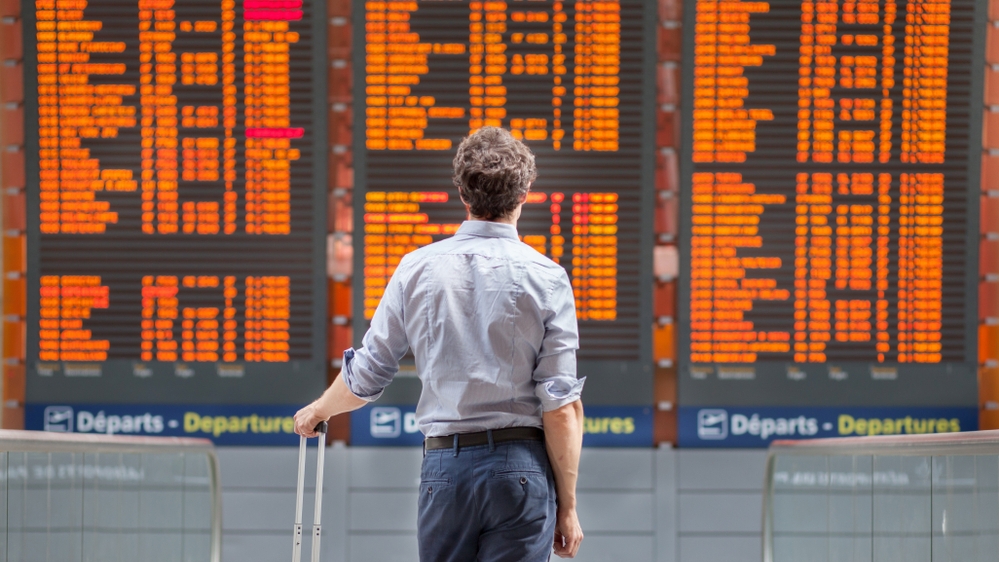 Coronavirus hits travel in China – the info and your rights
You SHOULD now be able to claim from your insurer
Until the UK government warned against non-essential travel to China, you were unlikely to be able to claim your travel insurance. But now that it has a warning in place, you're much more likely to be able to claim the cost of your trip if you have to cancel it – check with your insurer first.
Also, if you are already in China and end up incurring additional costs on your way home or have to leave early, these may also be covered by your insurance, but double check first.
The change in UK government advice goes both ways though – it also means that if you choose to ignore it anyway and travel to China you might not be covered by your travel insurance, so be extra careful. .
A spokesperson for the Association of British Insurers said: "Anyone who travels to a country or region against government advice risks having their travel insurance void.
"If you are considering other travel plans, you may be able to transfer your travel insurance to cover your new destination. Travel insurance policies may cover some direct losses if you are advised to leave the area and return. in the United Kingdom, and if he is unable to obtain help from another source. "
It may be worth contacting your insurer.
What about trips elsewhere?

While the coronavirus outbreak is centered in mainland China, and this is where the greatest travel disruption has occurred, it is quickly becoming a global concern.
A major issue is for travelers who are visiting a country other than China but have a connecting flight there – for example, if they are going to Australia with a stopover in Beijing. In that case, it's worth checking with the airline directly to see if your flight will still work – and also consider the travel insurance implications of even a short stopover.
Some are also concerned about travel with direct flights to destinations outside of mainland China. For example, MoneySaver Heather contacted us about an upcoming trip to Hong Kong where she was told she would not be refunded if she canceled.
It's important to understand that the UK government's advice here is crucial, and if you cancel a trip to an area where they don't advise against traveling, you may not be able to get a refund or a claim on your insurance. For example, Axa told us, "At the moment, there is no advice against travel to a destination other than China, so coverage is not in place", and Aviva said customers are not covered if they need to travel to / from Hong Kong and wish to cancel their trip or return earlier than expected.
However, LV told us they would look at claims on a case-by-case basis, so it may be helpful to contact your insurer if you are in this situation, although it is worth contacting your travel provider first to see if this will change your flight or refund you if you are traveling to Hong Kong or another area close to mainland China and do not wish to travel, as some suppliers – such as BA – allow refunds and changes to these bookings.
Have you recently traveled to China? Some other countries, including the United States and Australia, now restrict entry
Some countries like Australia, India and the United States have started to introduce entry restrictions for visitors who have recently visited China. So if you have been to China recently and need to travel to another country, first check if there are any restrictions.
If you cannot travel as planned due to the new entry restrictions, contact your airline or travel agent to see what they can offer you in terms of booking changes or refunds. For example:
British Airways says anyone who is to travel to the United States with her and who has been in China in the last 14 days should contact her on 0800 727 800 from the UK, or +44 (0) 203 250 0145 from there outside the UK. He was not specific on what he offers travelers, but says he will be able to discuss your travel options.

BA also says customers should contact him if they have traveled to or from Mainland China, Hong Kong or Macau in the past 14-20 days and need to visit countries such as Australia, Japan, Singapore. or South Africa. See the full list of affected countries on the British Airways website.

Virgin atlantic says anyone to travel to the United States with them who has been to China in the past 14 days and who is not on the official exemption list should contact to request a refund (or a partial refund if they already traveling).

Passengers with flights booked directly with Virgin Atlantic can request refunds through its SMS messaging system on +44 (0) 7481 339184, while those who have made their reservations through Virgin Holidays should call 0333 920 4326 or use the service. SMS messaging available on its website.

Virgin says those who have booked through a travel agent or other third party should contact them directly for their refunds. He has issued similar guidelines for passengers traveling to destinations such as Jamaica, India and Israel who have recently visited China – check out his alerts page for the latest info.
If you can't travel because you've recently visited China, it's also worth checking to see if your travel insurance will cover any other losses.
Sarah Brodie, policy advisor for the Association of British Insurers, said: "People who have recently visited China should speak with their insurer to find out if they are covered in case they are unable to enter other countries. This situation is constantly changing and insurers will take developments into consideration when people make a claim.
We will continue to update this story with further developments next week. If you have any questions you would like us to answer, send an email to news@moneysavingexpert.com.