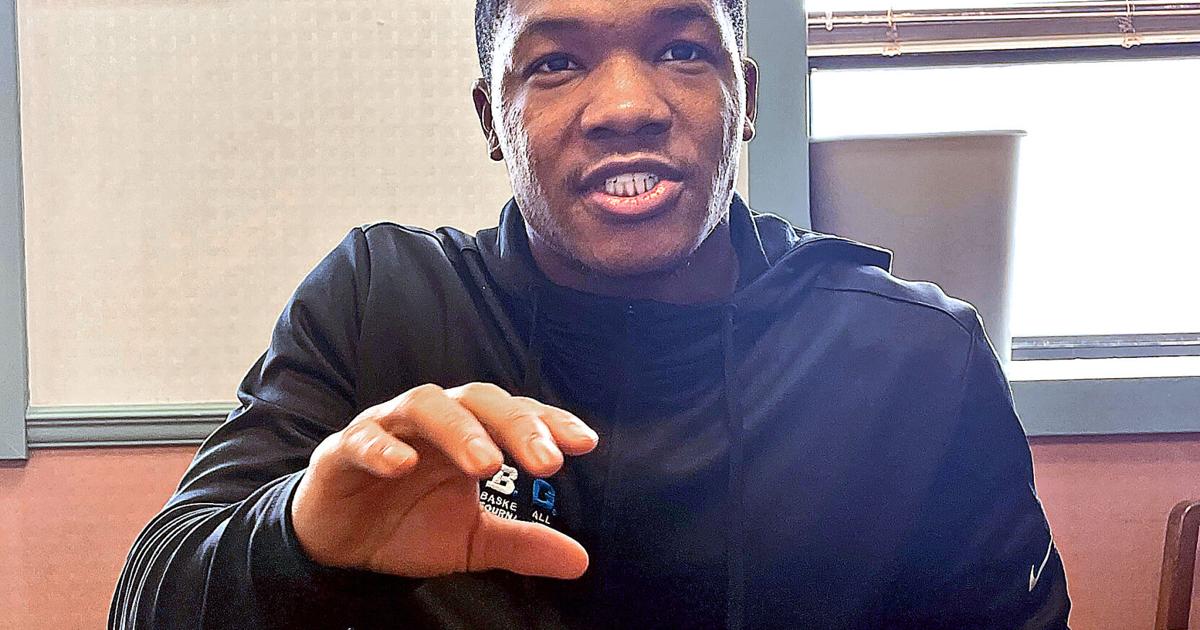 Dothan's Da'Vonta Ealy to Videographer for Baltimore Ravens | Dothan Sports News
Have a camera, will travel.
Dothan native Da'Vonta Ealy signed a contract as a videographer for the NFL's Baltimore Ravens after spending a year breaking down a movie for the Big Ten conference.
This will be the fourth NFL team that Ealy, 24, has worked for after stints in Washington (internship), Tennessee and Atlanta. His professional career began after graduating from Alabama A&M and Dothan High, where he was involved in both places filming football games as a college student.
Ealy was offered and accepted the job with the Ravens in late March and reports to work in Baltimore on May 2.
"Essentially with Baltimore, there was an open position last year," Ealy explained. "I did six interviews and it came back to me and another guy, and he got it.
"I always kept in touch with the guy who takes care of the video department. Baltimore is a great organization and I've heard great things from the video team.
While away from the NFL last season, Ealy spent six months in Chicago working with the Big 10 Conference breaking down the film for referees to score.
Ealy saw the Big Ten job advertised online and took a chance.
"They ended up calling me and saying they had seen my resume and were interested," Ealy said. "I did the interviews and ended up getting this job. I worked with three sports: football, basketball and ice hockey.
"We're in an office and say you have 20 TVs and you're breaking down a movie of games going on with the conference. The same thing you do for players and coaches, now I have to see how it worked with referees.
"I enjoyed it but wanted to take this opportunity with the Ravens because it's a great organization and I'm ready to use my God given gift of shooting it. Also just to show children that there are other ways to get into the sport of football than playing.
Ealy will be what is known as a final zone shooter for the Ravens, attending games in Baltimore and on the road.
"You have a line-in shooter and two end zone shooters," Ealy said. "We can't miss a piece. I focus on the end zone. I may be where the dashboard is.
"You basically have to know where the 22 players are on that pitch and you have to be able to tell when you're two wide (with the camera angle) or too tight. You need to be able to follow the ball at all times – you can't be cheated.
"You can't just hold the camera; you have to know where the ball is going. You have to be able to keep that ball in the frame. With me, I kind of have a feeling that something is going to happen.
Having a connection with players and coaches is also an interesting part of his job.
"Seeing coaches working long days, like coming into the office at 6 a.m. and working until 10 or 11 p.m.," Ealy said. "Some coaches can even spend the night, so you can see people working. Even though you are blessed to be there, you see that nothing is given to you.
Ealy takes no opportunity for granted and he hopes the job in Baltimore will be the start of something more permanent.
"As far as longevity with a team, to get one of those spots, they rarely come free, so you have to keep working," Ealy said. "If this is your dream, you have to keep working on it.
"It's not like you're not good, because why are you still getting calls and people wanting to keep working with you? It's all about timing. Like I say, I'm always going after that.
When he moves, Ealy organizes his own accommodation and has already found accommodation in Baltimore.
"What I do is I look somewhere near the facility, then I look at the price range, budget it, and calculate everything," Ealy said. "When you chase your dream, you will find a way to make it happen."
Either way, Ealy will put his faith in God wherever it may lead.
"As far as I see it, getting up and going wherever God takes me," Ealy said. "It's easy for me, actually. I can get up and move just like that
"I'm not scared at all. It's interesting to see different places, to work with different people and to make connections.
"I always want to thank God first for the opportunity and for leading me in the right direction because I am a praying man and I pray first before taking an opportunity.
"I feel like God is going to sit me down somewhere and I'll be there for a long time…probably 20 years."
Jon Johnson is sports editor for the Dothan Eagle and can be reached at [email protected] or 334.712.7965. Support his work and that of other Eagle journalists by purchasing a digital subscription today at dothaneagle.com. Follow Jon Johnson on Twitter @eaglesportsed