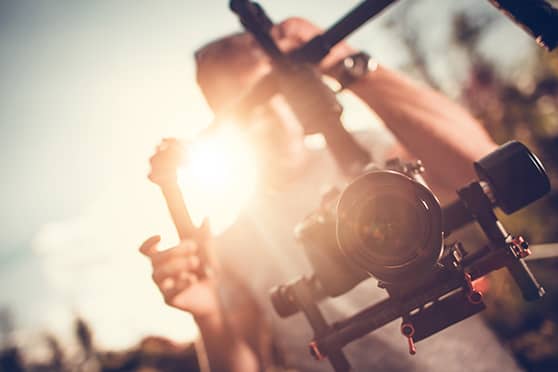 How to Become a Videographer: Courses, Institutes and Prospects
Summary
St. Xaviers College and RKM Residential College Narendrapur offer videography courses
Videography is about capturing moments and may involve video editing and post-production work
Do your friends rely on you when it comes to capturing precious moments with a camera? You may consider enrolling in a videography course to sharpen your skills and learn more about video editing and post-production. Such courses can be the gateway to a rewarding career in broadcasting and the burgeoning independent sector.
What is videography
Videography is the process of capturing videos or moving images using electronic media. It also involves the art and process of shooting video in a way that elicits the desired effect on the viewer. A videographer can be the person shooting the video or the person in charge of video production. They can also be responsible for choosing the appropriate location, understanding the essence of the video, spotting social media trends.
Difference Between Videography and Cinematography
Videography is about capturing moments and can involve a certain amount of video editing and post-production work. Videographers take on hands-on video projects that are usually smaller in scale.
However, cinematography encompasses a broader spectrum that includes feature films and short films, music videos, and commercials. It is characterized by precise artistic direction from the director of photography or an entire team of creative directors.
Equipment used by videographers
You will need a video camera or a DSLR to get started in this field. More than that, you should familiarize yourself with the typical equipment used by videographers. Here is a list of equipment used in videography:
Multiple objectives: As videography deals with certain stylistic aspects, different lenses will help you show your subject in different ways and engage viewers.
Lighting equipment: Adequate lighting is necessary for a high level of visual quality. For example, you need to bring your lighting equipment to capture a wedding event where normal lighting may not be enough to capture the moments.
Stabilizer: Whether you're using a tripod or a mount, you need a stabilizer to reduce jarring camera shake. This helps to make your shots always stable.
Backups: Any video event consists of a massive amount of footage. To avoid running out of camera space, you should bring backup memory or SD cards to events.
Sound accessories: On-camera microphones are an essential tool for videographers at events.
Where to study videography
St. Xavier's College, Kolkata
Course: BSc in Mass Communication and Videography.
Eligibility: You must pass the Class XII board exams with at least 50% aggregation.
Admission: Merit-based.
ilad, Calcutta
Course: Degree in Film and Television.
Eligibility: You must pass the Class XII board exams with at least 50% aggregate with English as a compulsory subject to become eligible for the Common Entrance Test (CET) of Maulana Abul Kalam Azad University of Technology (MAKAUT) .
Admission: You must pass the CET organized by MAKAUT and have creative filmmaking skills.
Ramakrishna Mission Residential College, Narendrapur
Course: Certificate course in videography and editing.
Eligibility: You must pass the Class XII board exams with at least 50% aggregation.
Admission: Merit-based.
Asian Film and Television Academy, Noida
Course: Certificate course in video editing and sound recording.
Eligibility: You must pass the Class XII board exams with at least 50% aggregation.
Admission: Merit-based.
Job prospects with a videography diploma
Independent videographer: They create their own brands and choose their projects accordingly. They can be wedding videographers, documentary makers and corporate brand campaign shooters.
News channel cameraman: News channels recruit these videographers for studio and location assignments. They are also required to make short stories or feature documentaries.
Social Media Videographer: They create new video content like reels, short films and YouTube vlogs in association with brands or social media influencers.
Production of documentary films: They make short films with basic video tools. It is essential to create your own portfolio before entering this industry.
Video editor: Shooting a video is not enough! You also need to be able to edit it perfectly. A videography course will equip you with basic tools to edit and organize the perfect videos for your work.
YouTube Content Creator: They create video content for YouTube to showcase talent. All types of content creators need videographers for this process.
Director of Photography : Videographers can choose to work in the field of cinematography. They start working as apprentices and are then promoted to assistant cinematographers. Finally, they work as cinematographers in the film industry.
Last updated on February 23, 2022