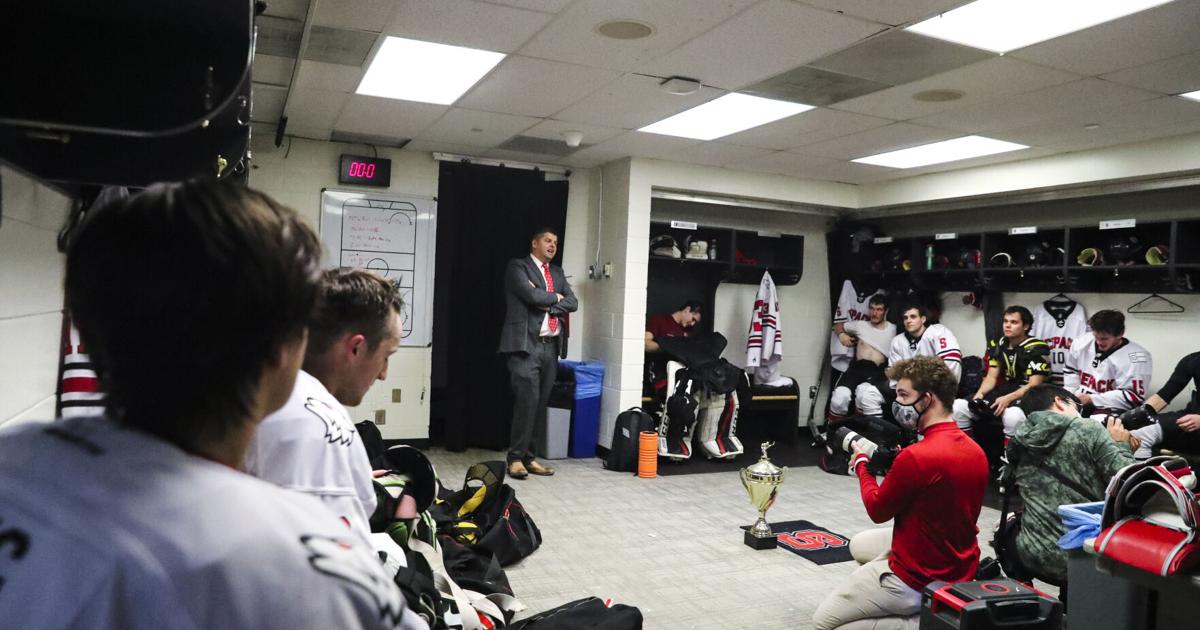 Icepack Videographer Zak Selwaeh Shares Little-Known Stories in an 'All Access' View | Sports
Having the luxury of professional videography and sleek social media posts is rare in college club hockey. With minimal funding, American Collegiate Hockey Association (ACHA) teams dedicate a small percentage of their revenue to public relations, social media, and videography.
The Icepack, on the other hand, is extremely fortunate to have such a talented team of off-ice club members who dedicate much of their time to helping players and coaches reach audiences most ACHA clubs could only dream.
NC State graduate Zak Selwaeh is now entering his fourth season with the Icepack media team. He got his start in 2019 as a social media coordinator, but has since worked his way up to media director.
As the Icepack grows in popularity and becomes one of NC State's most respectable sports teams, Selwaeh couldn't imagine leaving the team after graduation.
"The thing that stood out to me the most was the stability," Selwaeh said. "There's so much going on in my life. People come and go, but the one thing that stays constant is my work with the team. I know I can get to a rink full of amazing people on Fridays and Saturdays. nights, and that's really why I stayed, for the players and the coaches, the fans and the love of the game."
The work of Selwaeh and his team over the years has raised the Icepack platform to heights never seen before, especially for a club team.
"Since the 2019 season when we went to the Nationals in Dallas, the kind of stigma surrounding our team has changed," Selwaeh said. "Players want to come to this program. The boys like to have fun, but it's a program that everyone takes very seriously. The guys practice, practice, and practice in the offseason. It's basically a full-fledged college hockey program, but with no money.
One of Selwaeh's most notable accomplishments with the team is his video series titled "Icepack: All Access". Since its inception in 2020, it has exploded in popularity with fans and gamers.
"Not many people know what happens for a club team," Selwaeh said. "We thought it would be a great idea to do something like this with a club hockey team because we can elevate their platform and show that we don't have paid PR staff to help make all this like making calendar and booking. hotels. I wanted to provide a real behind-the-scenes look at what it's like to play college hockey.
Apart from videography, Selwaeh also plays an important role in managing the club's social media pages. One of his main goals is to make Icepack accounts as professional and engaging as other NC State sports teams.
"I think the one thing I preach to my media team a lot is that we're not just going to be the team that publishes the bare minimum," Selwaeh said. "We want to take it to the next level. We want to engage with our fans and connect with them by doing those fun games and little things you wouldn't expect from a club team.
Luckily, Icepack fans won't have to wait much longer for another exciting season. Selwaeh and his incredible social media team released the full 2022-23 schedule last week, with the team's home opener scheduled for September 23 against the Drexel Dragons at Invisalign Arena, formerly known as of Wake Competition Center.