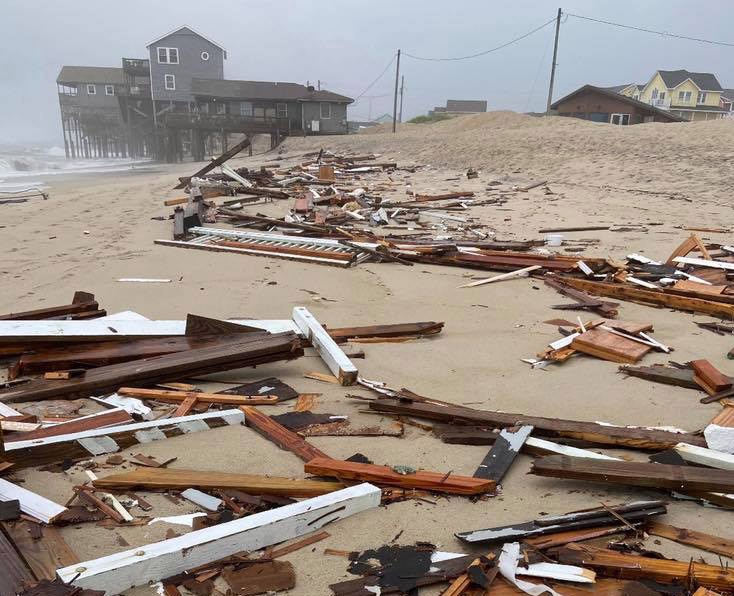 Photos and video show debris from Rodanthe after seaside house collapsed
Photos and video footage of the shoreline near Sea Oats Drive in Rodanthe show the many debris that remains after an oceanfront house collapsed in the Atlantic late Thursday evening / early Friday morning.
According to an update Friday from Chicamacomico Banks Water Rescue, the debris field stretches along the shore from Sea Oats Drive (opposite the Liberty gas station), to the northern border of the town of Rodanthe in passing through the S-bends. Only a few piles and remains of exposed septic tanks and plumbing remain of the original structure.
Bathers in the Rodanthe region are advised to watch out for boards with nails and other dangers littering the water and the shore. There are also compromised septic tanks in the water, and water activities are not recommended in the northern Rodanthe region.
The collapsed house at the end of Sea Oats Drive was a vacation rental home that was built in 1977, and the incident displaced tenants from neighboring houses.
The north of Rodanthe is subject to beach erosion and ocean overflow, especially during storms. The house was unoccupied at the time of the incident and no injuries were reported on Friday morning.
Photos and videos of Don Bowers.