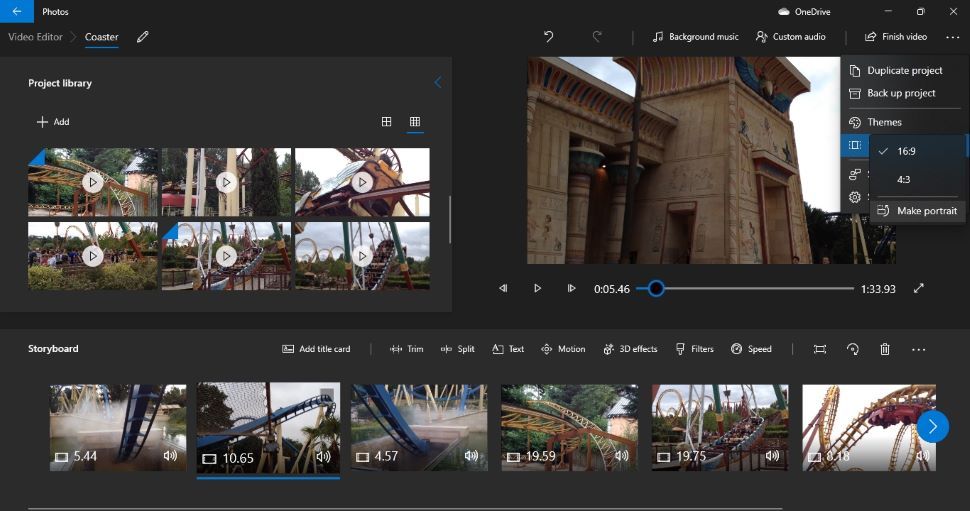 Review of Microsoft Video Editor 2022
For video editing software hidden inside Windows photo editor app, we weren't expecting much.
The last time we looked Microsoft Video Editor, we praised it for offering "a good selection of tools for the budding video editor whose goal is to quickly create a fun little movie." Yes, it has limitations if you are looking for a powerful all-around video editor. For the basics, however, it received an impressive 4-star rating.
But what new effects, features, and tools has Microsoft added since?
Fewer features?
The thing is that at first glance, there is nothing new. In fact, we noticed that the 'automatic video' option is not present when you create a new project. Is Microsoft still trying to imitate Apple? Yes, Apple removed this feature when they left iMovie 6 behind and called it an upgrade, but that was over a decade ago.
We struggled to find information to let us know about new features. The problem with a tool that lives inside another tool is that most people focus on the main function of that tool – ie what you can do with the photo storage application.
So we decided to explore what you can do with Microsoft Video Editor. And if it looks different from the last time we checked.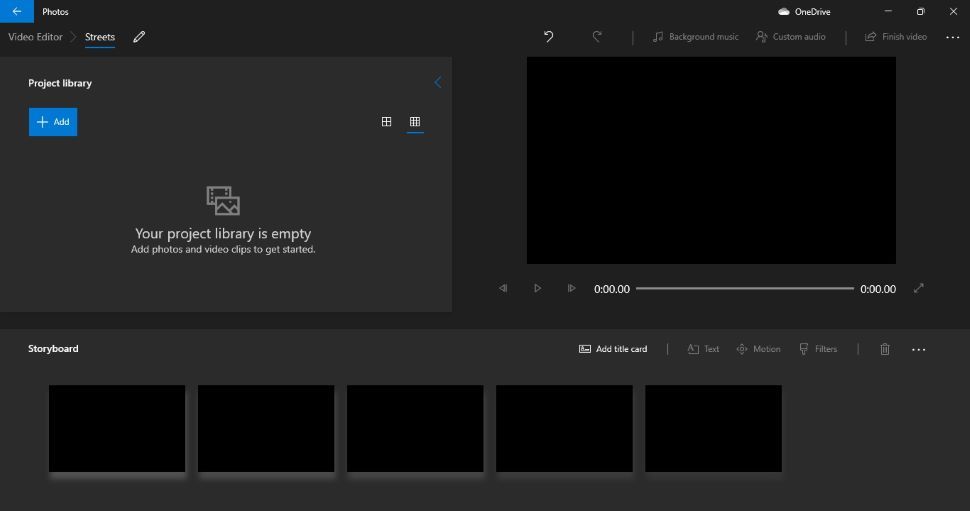 Editing
First you need to bring some clips to work with. You can get them from Photos own library, find them on your PC or get them from your online storageas long as this cloud account is Microsoft One Drive, which fits in well here. You can't seem to connect to another online service. A Microsoft application that requires you to use a Microsoft service. Who would have thought?
The editing concept is the same as before. Each clip is represented by a thumbnail of exactly the same size, regardless of the length of the clip. This makes them easy to see, but it can get confusing when a 2 second clip is the same length as a 30 second clip.
The frustrating thing is that you can't preview a clip before adding it to your project. Sure, you can see a thumbnail of it, but how do you know it's the correct clip of Harry, when you're watching three different clips of Harry taken on the same day?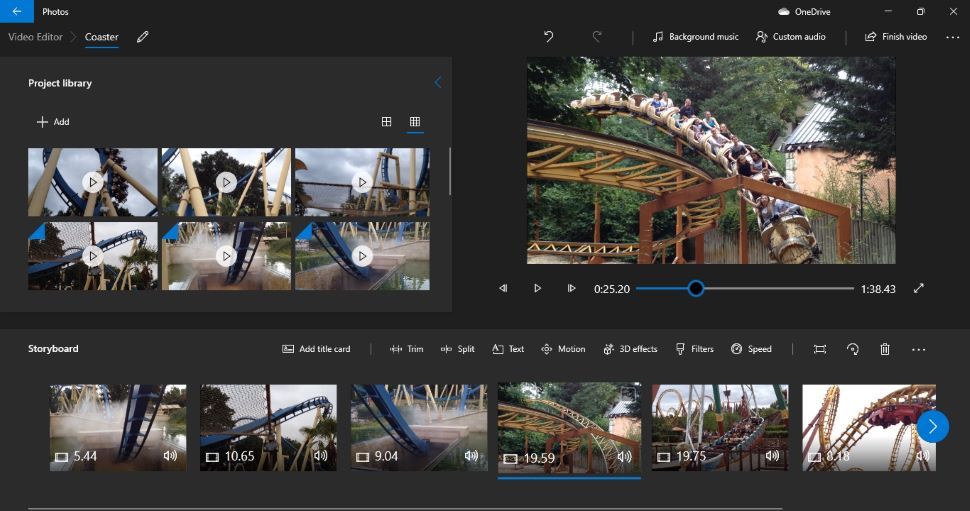 There is also no way to set in or out points to insert only the desired section. Of course, you have a trim tool, but only when the clip is added to the timeline.
The playhead is also a problem. Normally you get a playhead on the timeline (called "Storyboard" here), so you know what you're seeing in the main preview window and how it's connected to your project. There is no reading head. Yes, you have a playhead on the preview window, but not on the timeline, which creates a disconnect that's hard to reconcile and harder to work with.
Another problem that persists is the lack of support for "modern" file formats. We used quotation marks because they are not exactly modern. They have been in use for almost five years, which in computing is an eternity. However, the support is not there by default.
You can go to the Microsoft Store and get the necessary extensions. The photo extension, HEIF, is free. You have to pay HEVC extension for videos.
It's only $0.99/79p, but that's a multi-billion dollar multinational we're talking about. They could easily absorb that cost, as would the much smaller companies that support this out-of-the-box format. This is Microsoft at its nickel-and-dime worst.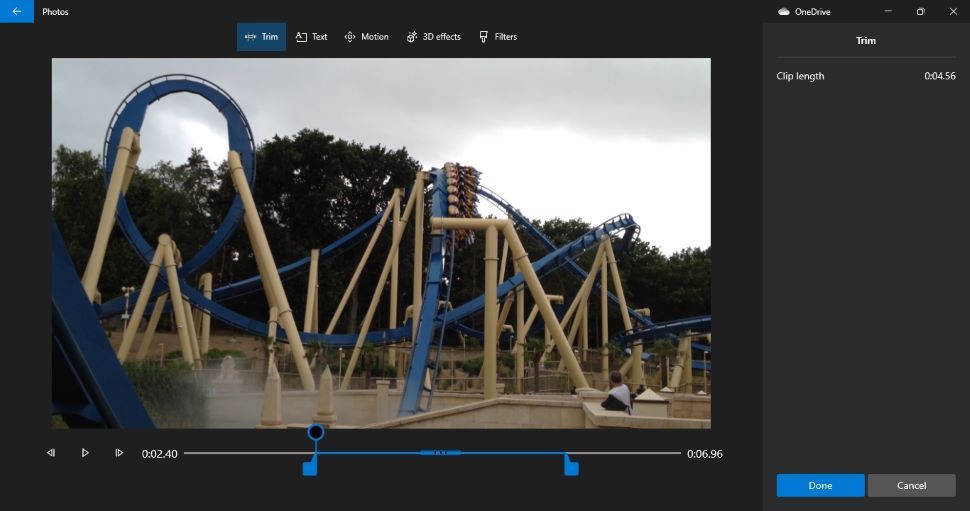 Ratios and cropping
We no longer live in a world where projects are all produced in the same format. These days, we need to make sure we're creating a video in the aspect ratio that best suits the social media platform on which it is intended to be viewed. TIC Tac? 9:16 a.m. Instagram? 1:1. Twitter? Ideally 1:1 but they are quite flexible. Youtube? Ideally 16:9. You get the picture (and your captivated audience too).
How does Microsoft Video Editor handle this? Well, you can scroll through a menu and choose between 16:9 or 4:3, or crop the image to fit a portrait orientation (essentially 9:16 or 3:4).
Add to that the crop button to remove the black borders, and you can use this app to change the size of a project at will. However, you'll need to do this cropping for each of your clips – there's no 'change all' option that we could find.
Except that cropping is automatic without AI involved. It will frame in the center regardless of what is happening in the clip. If the action takes place to the right of the left, it can be cropped and we can't find a way to manually change the framing.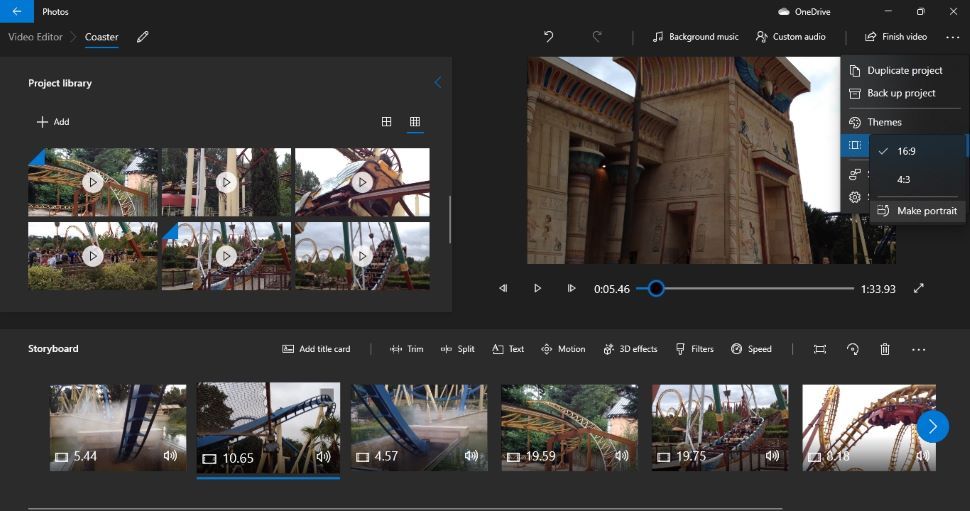 Not bad at all
Not everything is bad. There are some fun features hidden in this video editing software. You have access to a library of 3D effects and objects, which you can add to your video. It's fun indeed. Just not particularly useful. The results are not going to compete with the highest level 3D modeling software Where visual effects software As Adobe After Effects.
Editing options are quite minor and we felt these tools could be much better than they are.
You also have ready-to-use color filters, and "Motion" is a way to pan and zoom in and out of your clip. There is a background list music samples to choose from, with an interesting option to "sync your video to the beat of the music" which worked quite well.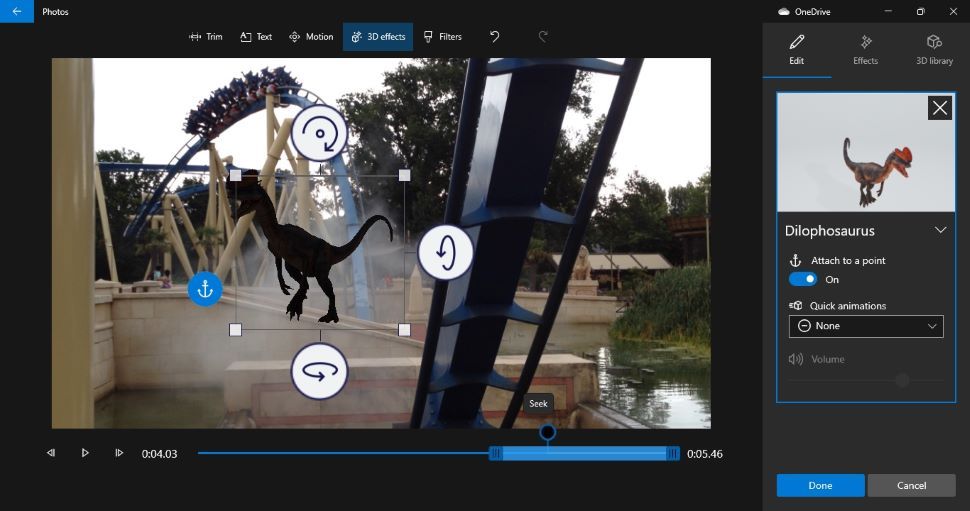 Export
When you're done, it's time to export your project. You are offered three quality options, the best being chosen by default. It's hard to see why some would like to save their work at less than the best quality, but at least you have that option if you need it.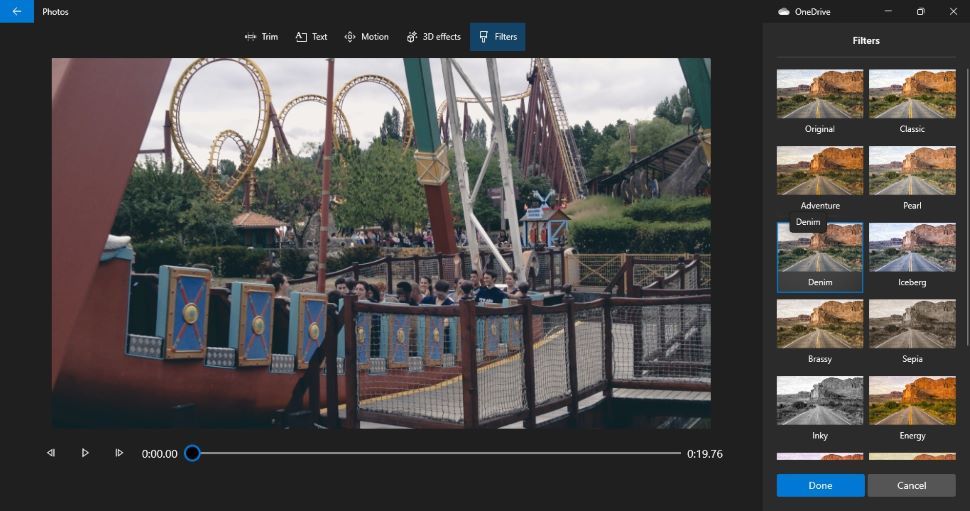 final verdict
Microsoft Video Editor is an extremely basic video editing tool, with very limited options. Cutting film is heavier than it should be. Worse still, there doesn't seem to have been any decent improvements for quite some time. This is Windows Movie Maker without any charm (or nostalgia, for that matter). .
There are competing free video editing apps that do a better job than this. At least this one comes with your PC, so you don't have to install anything extra and you won't need the best video editing computers to start editing. This is a big plus in his favor. But there's nothing else to recommend until Microsoft beefs up the program's toolkit.