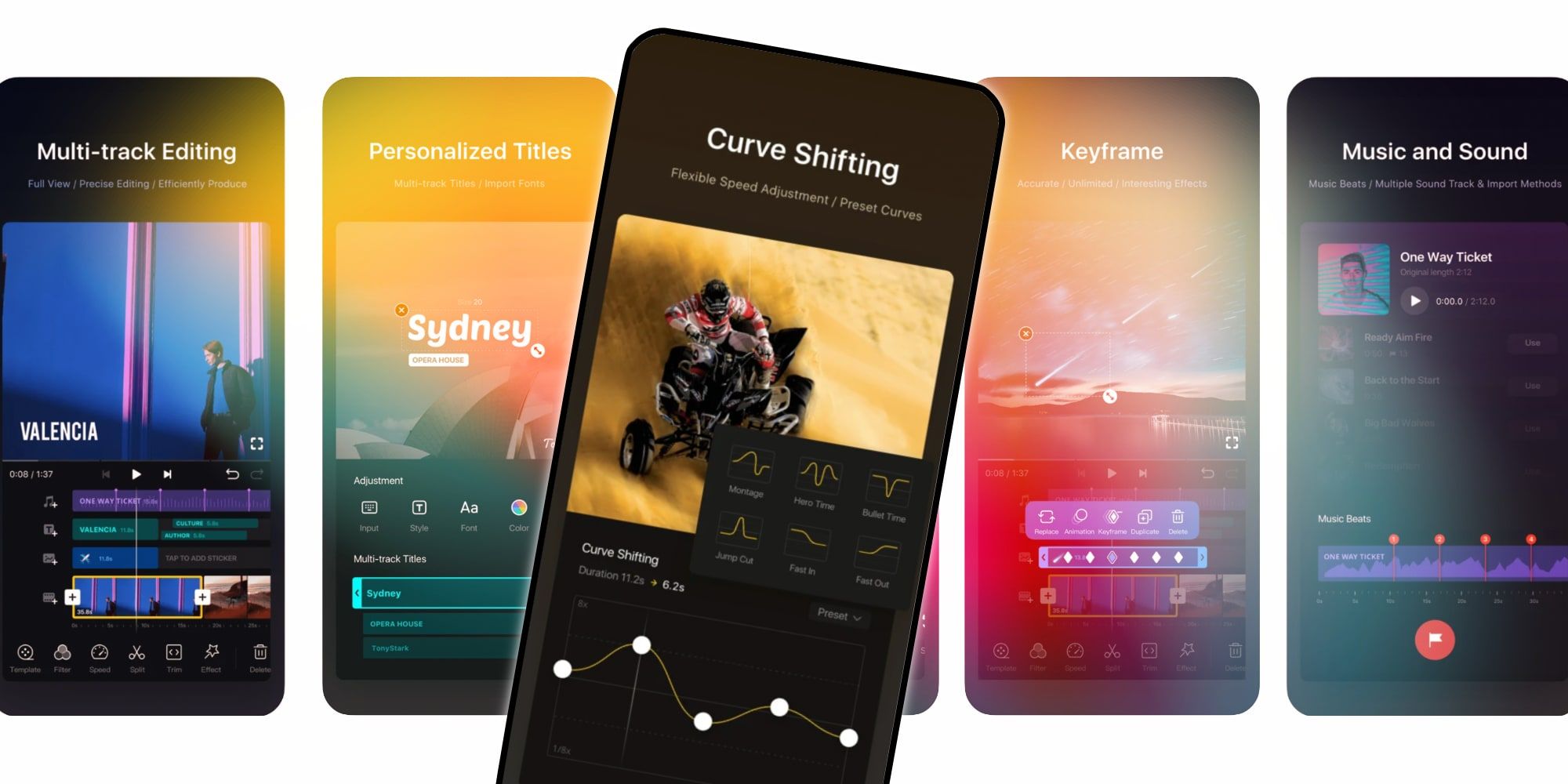 This Awesome iPhone Time-Bending Video Editor is Free
This app makes it easy to control iPhone video slow-motion and speed-up effects with a curve-editing feature for smooth yet dramatic transitions.
The iPhone shoots great video quality, and Apple provides some nice built-in editing options, but sometimes it's necessary to have an app that adds something a little more to make a reel stand out as something special. The good news is that there is an app for that. In truth, there are many apps that offer advanced video editing and effects, which makes it difficult to focus on one particular solution. Here's one that has a unique time-bending ability, and it's free.
The iPhone comes with a few different built-in options to control the time flow when recording video. Time-lapse speeds things up by taking a photo every few seconds and playing it back like a video that runs at 30 frames per second. Slow motion records video at a faster than average rate capturing 120 or 240 frames per second then playing back at a variable speed that starts at fast speed then slows dramatically to a quarter or eighth before ramping up to the max. A big downside to these playback speed options is that the resolution is reduced to 1080p or lower. Additionally, time-lapse offers no way to control the speed after it is recorded, and slow-motion only allows you to adjust which section of the video is slowed down in one place.
Related: How to Capture Brighter iPhone Videos in Low Light
VN Video Editor is a very good reel and story editor with lots of templates to quickly put together clips and photos. It has lots of music and sound effects, as well as unique and catchy transitions. However, the most interesting effect of VN Video Editor is its curve-based speed control. This allows free adjustment of the playback speed of a video clip by placing and dragging points along a curve. Real-time previews are displayed, making it easy to get the perfect timing. This makes it possible to include a full video while speeding up the boring parts of a video before downshifting to a nice smooth slow motion effect as the action crescendos. There's no limit to the number of speed adjustments that can be made, and because it's a curve editor, the video flows organically from fast to slow to normal speed in no time. any sequence. It is ad-supported, but they are unobtrusive and the videos are recorded without watermark in full quality.
VN Video Editor Tracks, Keyframes and Titles
VN Video Editor is a fairly complete application, including several tracks for video, audio, titles and a keyframe editor that allows precise animation. Users can use keyframes on videos, images, stickers and titles, with 10 presets for quick effects, or create custom animation by setting each keyframe, and the app will pass the image or the title through all these points.
Cropping, cropping, picture-in-picture, etc. are well laid out, responsive and easy to use. Additionally, it outputs high-quality video with up to 4K resolution at 60 frames per second, and a variety of aspect ratios are supported. This makes it easy to create great videos for social media and other uses. VN Video Editor app is available for iPhoneiPad and Mac as a free download from the Apple App Store.
Next: Your iPhone can record movie-like time-lapse videos with this app
Source: Apple App Store
Batman calls the least heroic moment in the Nolan movies
About the Author