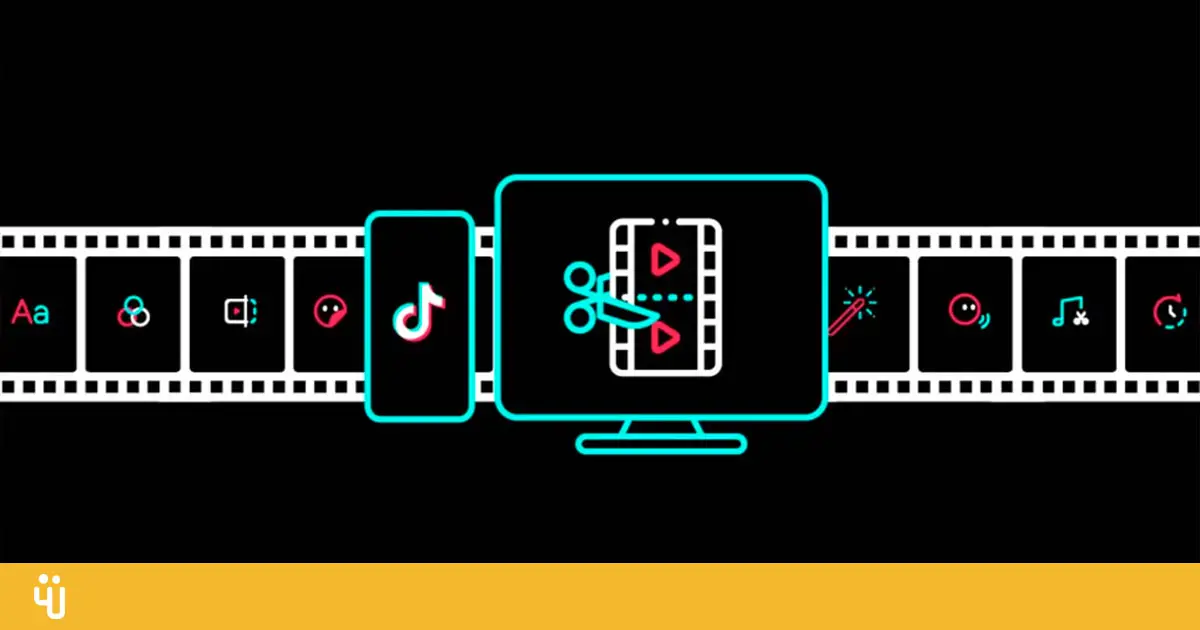 TikTok Introduces New Video Editor for Native Video Ads
The new TikTok Video Editor makes it easy and effortless for advertisers to create native TikTok video ads.
It is usually quite expensive and time consuming to create great branded video content, often involving entire teams of people with different roles, different equipment, the right location, and a lot of planning and post-production.
For most businesses – especially small ones – this has always acted as an inhibiting factor, with many abandoning any plans to think about it.
Related | TikTok introduces automatic captions
Now, TikTok introduces a brand new TikTok Video Editor that will provide brands with a range of "intuitive in-app shooting and editing tools" that will help them produce native TikTok video content with ease. All it takes is a few taps and a healthy dose of creativity and authenticity.
As explained in a recent article by the editorial team, "This refreshing new approach to short video has opened up a whole new world for brands big and small, lowering cost barriers and giving them more freedom to be creative, be real, show their original side and try new things."
This new approach also has other advantages – among other things, it has the ability to establish better connections with the public.
TikTok Video Editor is an online editor that uses smart tools to help advertisers produce native TikTok-style content quickly and accurately. These tools include popular music, fonts, colors, and more. Advertisers can easily add custom captions, crop their assets, and trim their scenes just the way they want, frame by frame.
How to use TikTok Video Editor
You can find TikTok Video Editor under the " Make a video " on the TikTok Ads Manager dashboard – or in the Ads Creation menu when setting up a campaign.
Pick your materials – those that exist in your resource library or download new videos and images from your desktop. When you're ready, just drag them into the bar below to start editing.
Add your soundtrack by clicking on the musical note icon. You will be taken to the music editing page, where you can either upload your own soundtrack or choose from a library of popular copyrighted music. TikTok Video Editor can also recommend music for the specific style of your video and even put it in the right place. You can adjust the volume of your music – or the original video – with the volume slider after clicking on the music or media track respectively.
Add text by clicking on the text icon. You'll enter the text editing page, where you'll be greeted with the familiar text editor that lets you overlay text over a video. This can be used to highlight something in your video or to caption it with closed captions. You can choose from several different font styles and colors to use with your text: change the font, size, color and background or position. . Large blocks of text won't work if they don't play a very specific role, which is captioning.
Post-production with transitions, effects, split audio tracks, crop, multi-layer editing, and more.Before saving, you can check out the Masking view, which will show you how your ad will appear in TikTok – an important step in making sure your text and images are fully visible behind the text and icons you use.
As for inspiration? Well, you'll have to provide that.
Image: TikTok
---
you might also like
---
More from TikTok
---
Best Practices for Increasing TikTok Video Ad Conversions
Posted on December 7, 2021


0
TikTok has released a new set of data-driven best practices based on thousands of ads to help advertisers drive conversions …
TikTok Launches New "Creator Next" Monetization Program
Posted on December 6, 2021


0
TikTok introduced Creator Next, a new monetization option that allows creators to access new and existing tools and be rewarded …
TikTok Launches New Business Registration Option
Posted on December 6, 2021


0
According to reports, TikTok has developed a new business registration option that will help categorize business listings and add authority …
TikTok tests new option to tag other users in videos
Posted on December 1, 2021


0
According to recent reports, TikTok is testing a feature that allows users to tag other people in their videos.
TikTok TV is now available in North America on more platforms
Posted on November 25, 2021


0
TikTok has announced that it is making its TikTok TV app available on more big screen services in the US and …
TikTok launches "CommunityToks" promotional campaign for advertisers
Posted on November 24, 2021


0
CommunityToks highlights the platform's ability to facilitate and promote community engagement around specific topics and niches.
TikTok launches The Roundup, a new content series
Posted on November 18, 2021


0
The first issue of Roundup shows how brands have teamed up with designers and succeeded in giving them the reins of creation.
TikTok adds new Disney-Character voice options for text-to-speech
Posted on November 16, 2021


0
To celebrate Disney + Day, TikTok has added a series of Disney character voices to its text-to-speech feature.
TikTok Encourages Small Businesses With New "Small Wins" Series
Posted on November 2, 2021


0
TikTok presents a new series showing how small business owners have found unexpected success using the platform's powerful marketing tools.