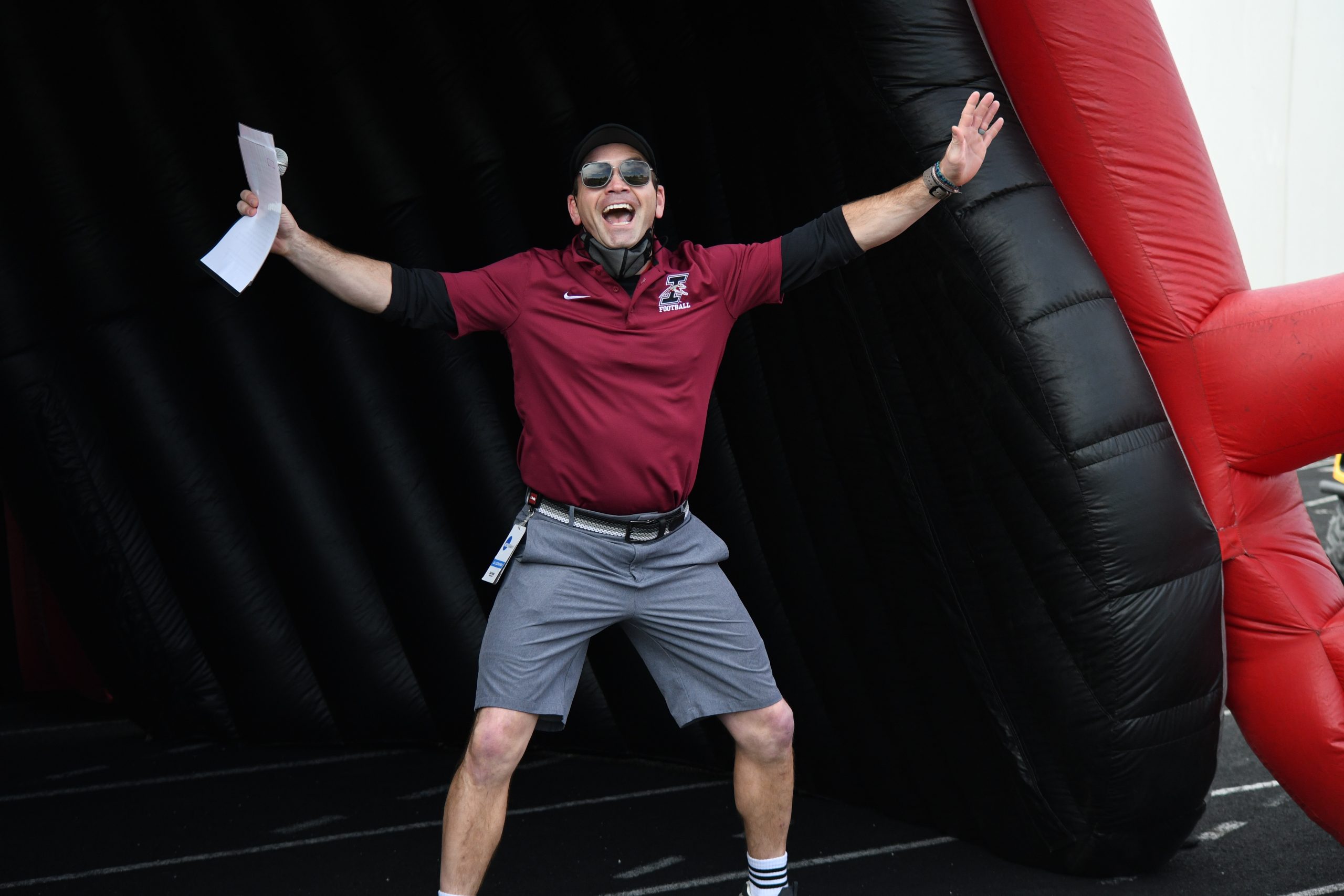 UIndy Football videographer Zack Pasley – The Reflector
For the past 12 years, videographer Zack Pasley has filmed every football game at the University of Indianapolis. His videography work features highlights from each game on the team's social media accounts through edited footage that he shoots himself. Pasley said his videos are designed to be "UIndy friendly" and to promote the players and the program.
"The goal has always been for these videos to be where a grandparent could hold a kindergarten child and that they could both enjoy these videos together," Pasley said.
Pasley has also been with the Greyhound Club since he started working with the team and has always been very involved, he said. According to Pasley, he was also the announcer during games as he follows players to film the right games. He said he felt like part of the team and was close to the coaches and players.
"They take pleasure in it because I try to make them look good. I want them to share it. I want them to send links to their friends and families. I love seeing the retweets on Twitter, "Pasley said. "They know what I'm trying to do is [to] just be a nice guy and try to improve college because they were good to me.
Pasley's favorite part of working with the team is the friendships he has found. Although Pasley's career has been in medical sales, he remains committed to the UIndy's football team due to the exciting atmosphere that every game exudes. Pasley said he believes everyone has to find their satisfaction somewhere, and soccer videography is a fulfilling hobby where he finds just that.
"I appreciated the commitment and the friendship, but I also liked bringing this winning atmosphere into my personal life. [Former Football Head] Coach [Bob] Bartolomeo has always said "Winning is fun". I've started saying this a lot in my job now, and I really mean it, "Pasley said.
Head football coach Chris Keevers said the recordings of Pasley's highlights motivated players and helped sell a winning program. Keevers said the team were happy to have Pasley as their videographer, so they let him get as close to the games as possible with cameras and drones.
"There's a relationship there, and it really helps us win," Keevers said. "These videos he produces and the things he does for our football team help our kids. Our kids love it, but it also helps with recruiting, which is the cornerstone of our program."
Keevers said that even if lost there are some highlights to record, and he believes Pasley can make a good video out of anything because he knows what he's trying to accomplish. He said UIndy football's relationship with Pasley is unique due to his desire to create a lasting good image for the team.
Pasley said he has seen the team grow and improve throughout his years of working with UIndy and has no plans to leave. He said the college fun atmosphere and winning tradition always produced more fans and bigger games, and he saw some drastically positive changes come with that.
"My heart is there with these guys," Pasley said. "They adopted me, where I earned the right to be a part of it."