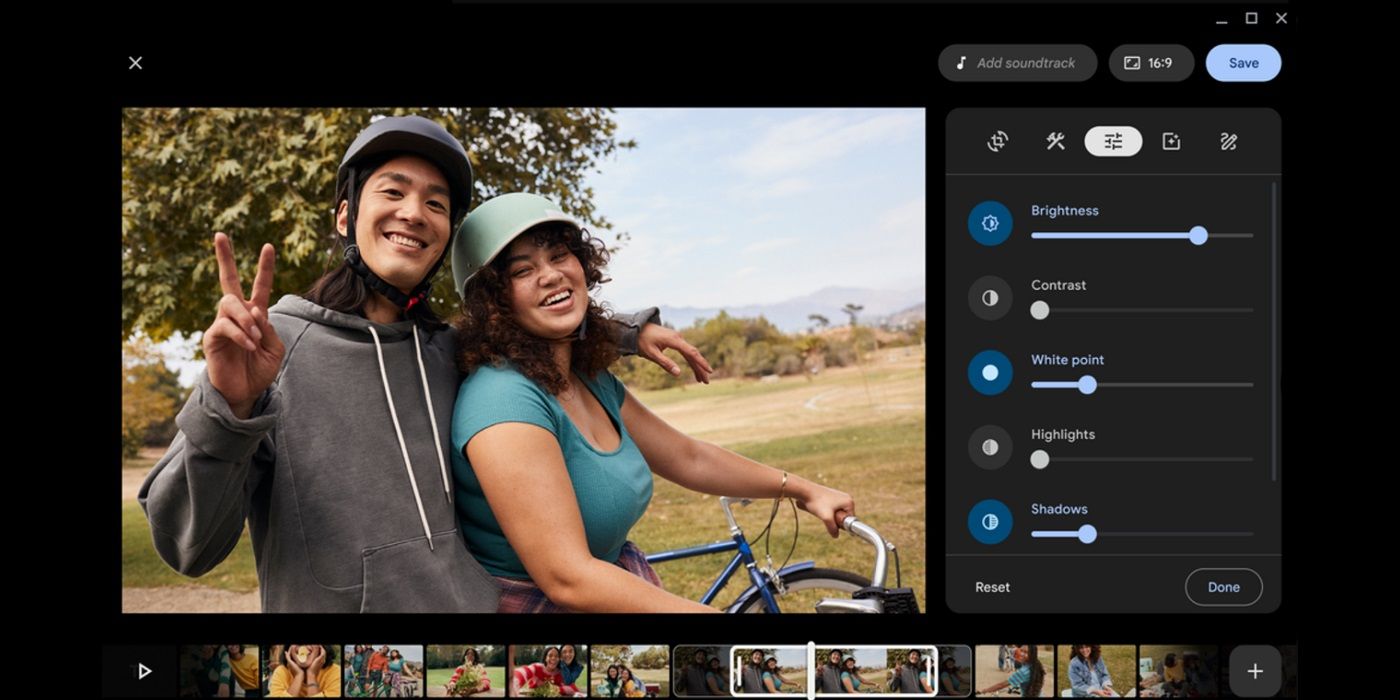 Video editor, cursive app and more
Google announced a number of new features for Chromebooks, including video editing tools in Google Photos and a bunch of new apps.
Google has announced a number of new apps and features for Chromebooks, including Google Photos video editing tools. Chromebooks are very affordable laptops that are widely used in the education sector in place of MacBooks or PCs powered by Windows or Linux. Over the years, Google has also rolled out many essential new features to Chromebooks, including the ability to run Android apps. This makes the devices even more useful with the rich selection of creative and productivity apps on the Play Store.
Modern Chromebooks also allow users to create a Linux development environment where they can install Linux apps and tools. This feature also greatly enhances the functionality of these devices, allowing them to be used for writing code and building applications, just like Windows PCs or MacBooks. It's also worth noting here that Linux runs in a virtual machine on Chrome OS devices, which means issues with the software don't affect the core operating system. Of course, not all Chromebooks support this feature, but many Chromebooks released in 2019 and later offer Linux support.
Related: How to disable Google Assistant on Chrome OS
One of the most notable new features for Chromebooks is a video editing tool in Google Photos. According to an official blog post, Google Photos will soon have a new movie editor and video editing features, and they'll be rolling out to Chromebooks first this fall. The company says the new feature will allow users to "make high-quality movies with just a few clicks." From the sound of it, the editor will be relatively basic, as Google talks about the ability to join clips, trim videos, arrange photos, adjust brightness or contrast, add themes suggested, etc. Users will also be able to add music and a title card if they want.
LumaFusion video editor is coming to Chromebooks
For those who need more functionality in their video editors, Google is bringing the LumaFusion app to Chromebooks. LumaFusion is professional-grade video editing software and will allow users to add "graphics, visual effects, transitions and distortions, audio tracks and sound effects, narration, color grading and more." LumaFusion is one of the most popular video editing apps on the App Store, and LumaTouch developers say an Android version is currently in the works.
Along with the aforementioned features, Google is also adding new PDF editing tools to the Gallery app, allowing users to fill out forms, highlight text, sign documents, and add text annotations. The Screencast app also lets you record, view, and share transcribed videos and presentations. Lastly, Chrome OS is also getting a Cursive app that will let users capture, edit, and organize handwritten notes on an enabled stylus. Chromebooks.
Next: How to check usage and free up storage space on Chromebooks
Source: Google