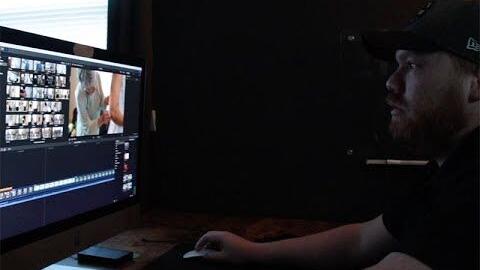 Wedding videographer uses talent to preserve memories | Money
STILWELL – Wedding and event videographer Micah Fletcher began directing short films with his friends when he was in high school, which led him to preserve memories for his clients with his camera.
After graduating from high school, he started making videos at his local church, where he also learned to edit and polish his art. In 2016, he was approached and asked if he would be interested in filming a wedding. After the wedding video was released, he started to be contacted for more work on the wedding and MF Media was launched.
"It was pretty quick. I mean, it was almost instant after the first one came out. It was quite popular. Everyone saw it and they started to contact me. I have done dozens of weddings since that time, "he said.
Fletcher also creates promotional videos, advertisements and event videos through MF Media. He enjoys making videos and is passionate about what he does. He said his goal is to create memories for people that will last a lifetime.
"When I started doing it it was really from a business point of view, then in 2019 my sister passed away. I didn't have a lot of pictures, a lot of memories with her. It changes your point. of view on things when something like that happens. So it was really about helping to create memories, "he said." I know it's a cliché, but it's about to create memories and allow people to have them forever. "
He plans to expand his business in the future and offer photography, DJ and wedding planning services.
Fletcher's work, along with his contact details, can be found on Facebook at MF Media.